When it comes to art education for SEND students not all barriers need to be there
We have all tried our hands at art.
Young children wield paintbrushes, cut up magazines and mould lumps of clay. As they age the techniques get more sophisticated. They may turn to pottery, fine art, textile design or photography.
Parents everywhere decorate fridges, walls and shelves with their children's paintings, pasta collages and clay statues.
This is not only because of their artistic merit but also to acknowledge the artist's effort and pride in the work they conceived and brought to life.
Crucially, this is true for all students, including those with special educational needs and disabilities (SEND).
The schools inspectors warning
Ofsted's review of Art and Design highlighted the value of the subject for society as a whole and warned against lowering expectations for SEND students specifically. I wholeheartedly agree.
Arts subjects give students the opportunity to develop their creativity. For those who struggle to express themselves they can also be a valuable outlet.
Why Art and Design works for everyone
I want to share five reasons why GCSE Art and Design is a benefit for those with diverse physical and mental needs.
Firstly, art can be a form of non-verbal communication through which all students are able to express themselves. This is particularly important for those who may have difficulty communicating using language.
Then there's sensory stimulation. It can be therapeutic and calming while also helping develop fine motor skills and hand-eye coordination.
Inclusivity is next. Arts subjects are adaptable. Activities are modifiable to suit individual needs and abilities to make them more inclusive. Teachers can provide additional support to ensure students participate fully in the subject whatever their situation.
Fourthly, confidence boosting. The creative process can be empowering. It allows SEND students to take ownership of their work and develop a sense of accomplishment. This positive impact ripples out to other areas of their lives.
Finally, it is an alternative means of assessment. Rather than being solely reliant on written or oral exams, students can demonstrate knowledge and understanding through practical work in a variety of different ways.
And that is not to mention the career development aspect of Art and Design.
The DfE has highlighted how the arts help equip students with "knowledge and skills to experiment, invent and create" which is highly valued in all industries.
Overcoming SEND barriers and keeping expectations high
Part of my job is helping find solutions for students, parents and schools. It could be identifying software, designing bespoke creative spaces, creating less stressful assessment techniques or simply arranging invigilators to visit hospitals.
Some teachers lower expectations of SEND students in Art and Design because it's perceived as less important than other subjects, or they feel ill-equipped to teach the student.
This is not appropriate for any subject involving SEND students.
Everyone, regardless of ability, has the right to high-quality education that challenges and supports them to achieve their full potential.
Teachers should focus on creating an inclusive learning environment to support the diverse needs of all students, be it providing additional resources or modifying the curriculum.
How students and teachers both benefit from finding solutions
Collaboration between teachers, students, parents and AQA can develop specific goals and strategies. Setting high expectations and providing appropriate support can help all students succeed.
Working with SEND students also helps teachers and AQA adapt and improve.
EyeGazeGirl should be an inspiration
I've had the privilege of working with Becky Tyler, who has quadriplegic cerebral palsy, who goes by the name of EyeGazeGirl on Twitter.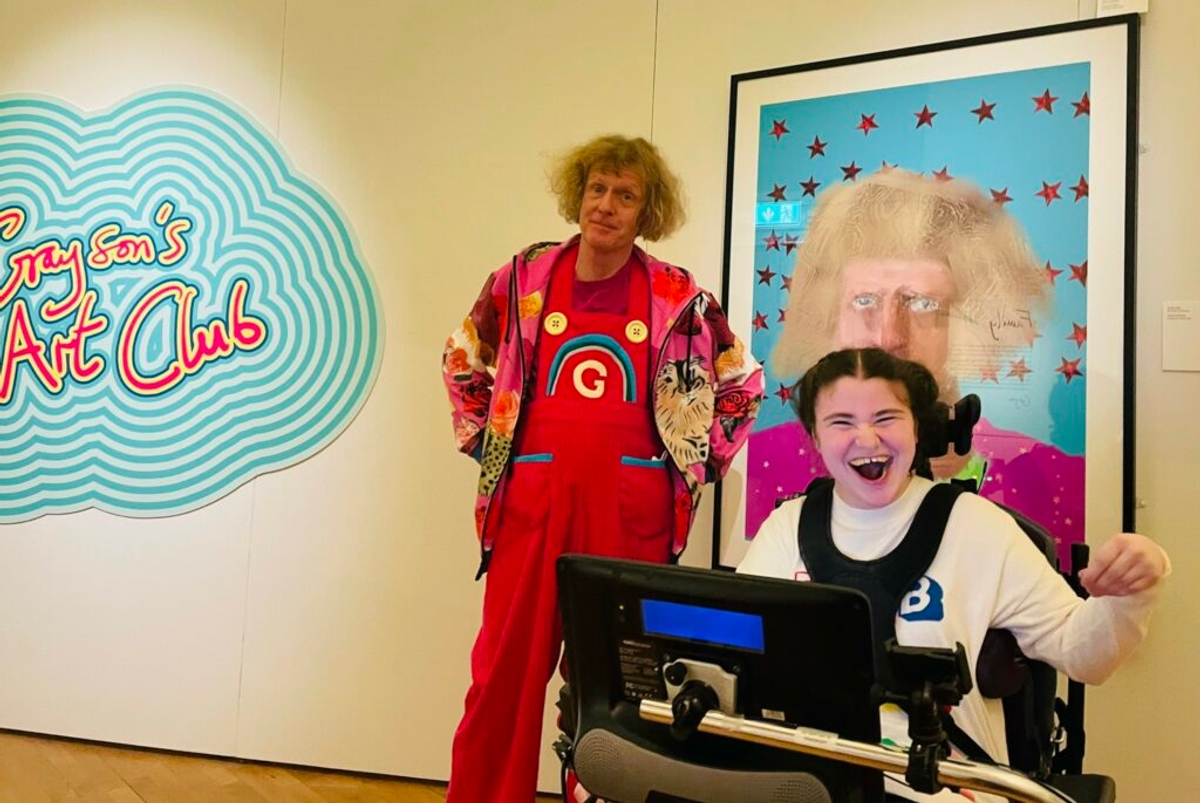 Becky Tyler's achievements can show teacher's what is possible and inspire SEND students to reach their full potential
Becky is non-verbal and cannot walk unaided but she wants to be creative.
She uses eye-tracking technology to create digital art which has been featured on Grayson Perry's programmes.
Becky passed GCSE art and design at Grade 8 in 2019 at the age of 16 and now studies Applied Computing at the University of Dundee.
Anyone who has doubts about what SEND students can achieve through the arts need only look to the irrepressible Becky for inspiration.
Read More On This Topic:
Making assessment accessible for all | AQi powered by AQA
Young Peoples' Mental Health: Seven Key Facts | AQi powered by AQA
Accessible for All: How to make assessments fair? | AQi powered by AQA
Read More By This Author:
Creative Arts and 21st Century Skills | AQi powered by AQA
AQA | News and insight | Creative Arts: designing and delivering greater diversity in our qualifications