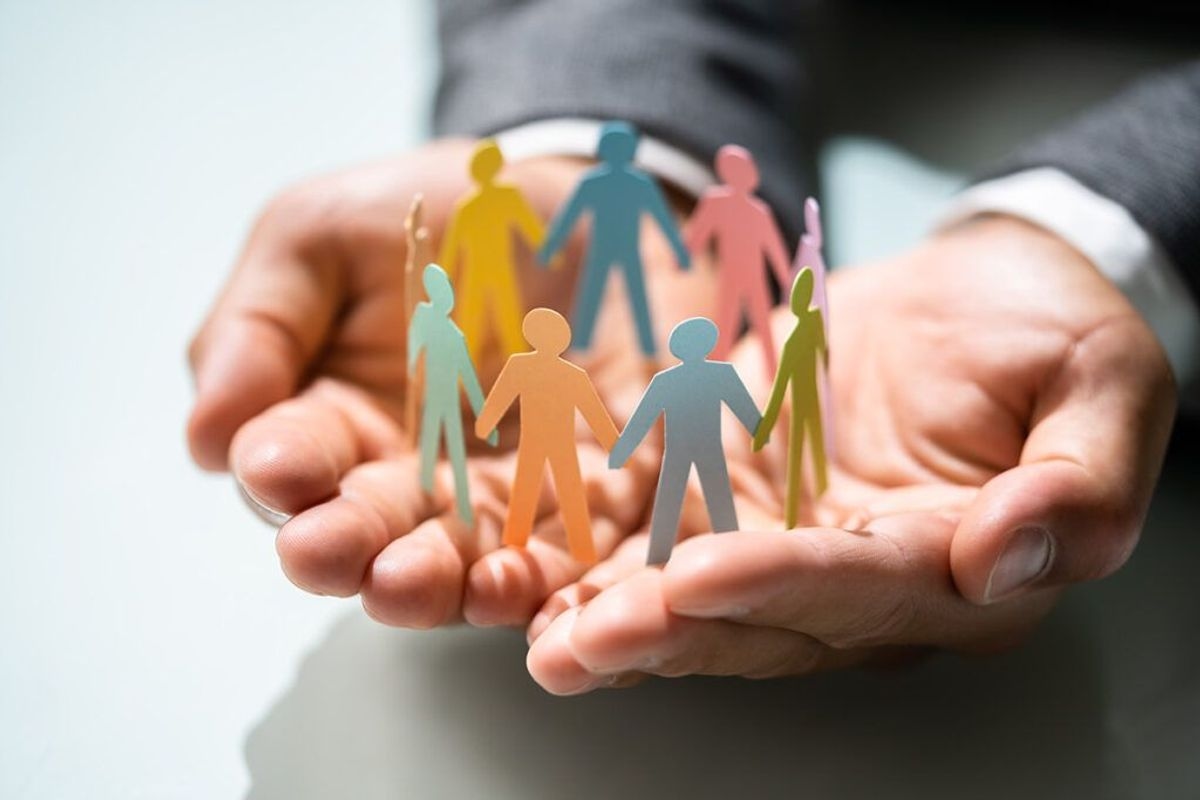 Safeguarding is not all about having face-to-face contact
Assessment marking is a safeguarding tool
You may think that formal exams are as far away from safeguarding as it is possible to get in a school, but you'd be wrong.
In today's world, even the answer to an exam or a piece of coursework can hold a cry for help.
It is possible for the content of an assessment to spark a safeguarding concern which can be used to alert the relevant authorities, be it police, children's social care or a local authority specialist team.
What is the exam script safeguarding referral process?
Every year, I assess around 5,000 referrals from examiners and moderators flagging up concerning content they see and mark over the eight-week exam season.
Each referral is looked at individually.
Of course, we are not just talking about someone writing about an exam being stressful – this is about more disturbing content, either explicitly, or less obviously contained in things like topic choice for coursework or doodles.
What types of safeguarding concerns seen in assessments?
English Language exams generate most referrals because creative writing sections give students the greatest freedom to express themselves.
Physical and mental wellbeing fears are the most common concerns where, for example, we see direct disclosures of self harming, suicidal thoughts or mental health conditions.
But it may not necessarily be an open admission.
Certain types of writing might raise concerns the student is currently suffering from poor mental health.
This could be chaotic, confused, disjointed writing, or writing that expresses feelings such as paranoia, helplessness, sadness or despair.
Sadly though, the areas of concern raised with us cover a very wide spectrum.
Examiners alert us to concerns of sexual abuse, substance misuse, forced marriage, radicalisation, criminal and sexual exploitation and so on.
How are safeguarding issues spotted in assessments dealt with?
As it is difficult for us to say whether this is a reality, particularly when looking at creative writing, we of course err on the side of caution.
And we train examiners and moderators so they know what to look out for.
When they become concerned about the content of an exam script or piece of coursework, it is flagged to me as the safeguarding lead.
My experience as a probation officer, safeguarding trainer and Serious Case Review Co-ordinator helps me decide how each case should be treated.
Where there is concern, I contact the school or college's Safeguarding Team with a copy of the script for them to follow up with the student if appropriate.
I do not ask for any details of subsequent conversations or outcomes but I do ask for confirmation that the school will be following up with the student.
At AQA, we take our role seriously, so if a safeguarding team fails to confirm they received our alert, or the student is a private candidate, I escalate it to the police or Local Authority.
Alerting centres' safeguarding teams, who have relationships with, and access to, the student, allows them to have those conversations and ensure they are safe and well.
Getting students the safeguarding help they need
It is a difficult aspect of our work here at AQA, but hopefully it is reassuring for others to know that there is a well-established process to identify and raise concerns, so students can quickly get any help they need.
And arguably, it's better to find out there's a problem than to leave it in the dark.
If you would like to find out more or have any questions about safeguarding at AQA please contact safeguarding@aqa.org.uk