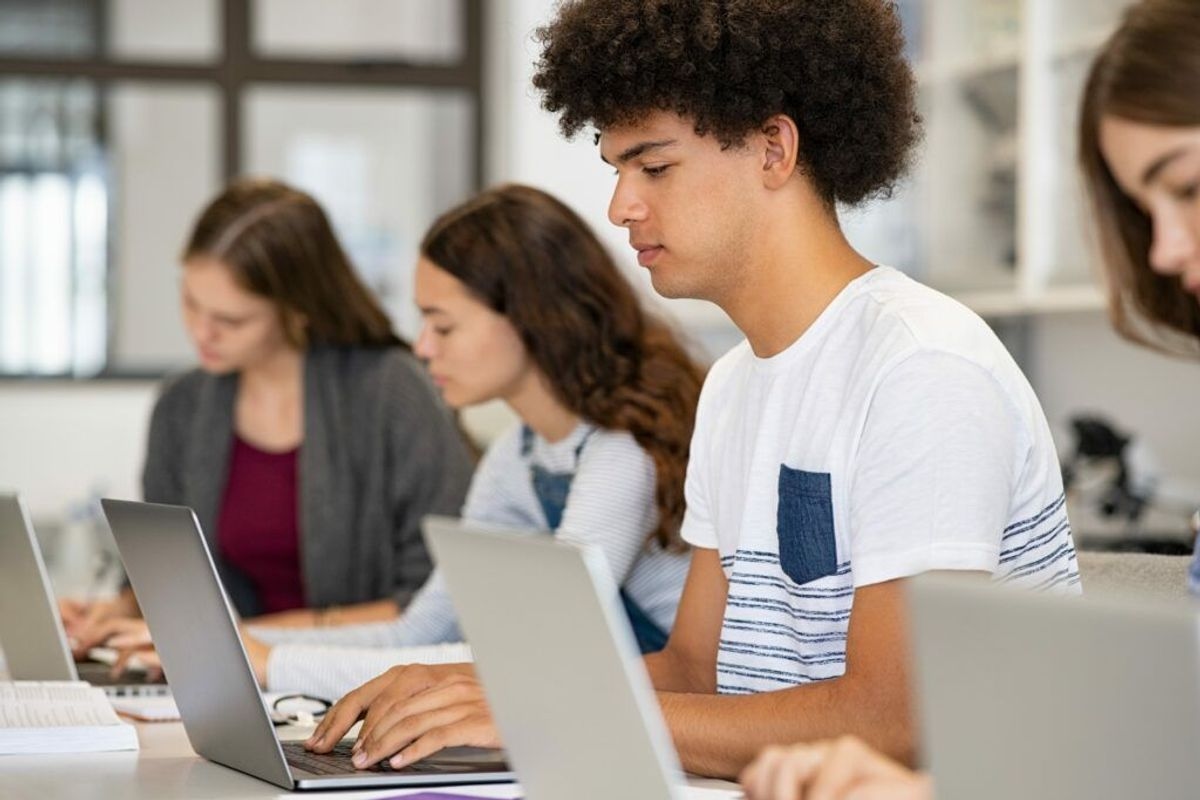 New on-line assessments for numeracy, literacy and digital fluency should be for all learners
In my research for 'Towards new assessments for Numeracy, Literacy and Digital Fluency', I looked at international studies, think-tank reports, national statistics and surveys as well as speaking to educationalists and subject experts.
The UK has been grappling with how to instil in young people and adults the core skills of numeracy, literacy and digital fluency.
These are vital for basic daily tasks such as reading prescriptions, evaluating mortgage deals or navigating the internet in a safe and effective way.
What do we mean by Numeracy, Literacy and Digital Fluency?
Finding a solution needs a common understanding of what we are working towards.
Literacy should not be confused with English, just as maths and numeracy are not the same.
Literacy is an array of connected skills and knowledge that enable people to understand and communicate written information both orally and in writing, in person and online.
Being numerate meanwhile requires, among other things, being able to understand and make informed decisions about financial matters, manage budgets, and make sense of tables, charts and rudimentary statistics.
These are fundamental but far from basic skills.
Digital fluency should be seen as on par with numeracy and literacy in importance and seriousness throughout school as it, along with numeracy and literacy, underpins future development and growth.
Not everyone needs to know how to write or understand coding, that is computer science.
But we all need to use everyday IT tools such as word processors and spreadsheets, and to navigate the internet safely and with critical understanding. This is digital fluency.
Why we need new assessments for Numeracy, Literacy and Digital Fluency
There are many good qualifications out there, but when it comes to numeracy, literacy and digital fluency we have found a gap.
GCSEs are a trusted and well understood way of ranking candidates' levels of understanding. They are also good for signposting decisions about future educational and work pathways.
But these are not always suitable for someone who is unable to read a manual, write a message or calculate percentages.
GCSE grades are hard to use as a proxy for fundamental numeracy and literacy, but that is what sometimes happens.
Functional Skills Qualifications are excellent alternatives to GCSEs but they have a reputational problem and are poorly understood by employers.
We have also learnt from FSQs that 'only for' qualifications are not enough and for that reason we need something that is more 'one for all'.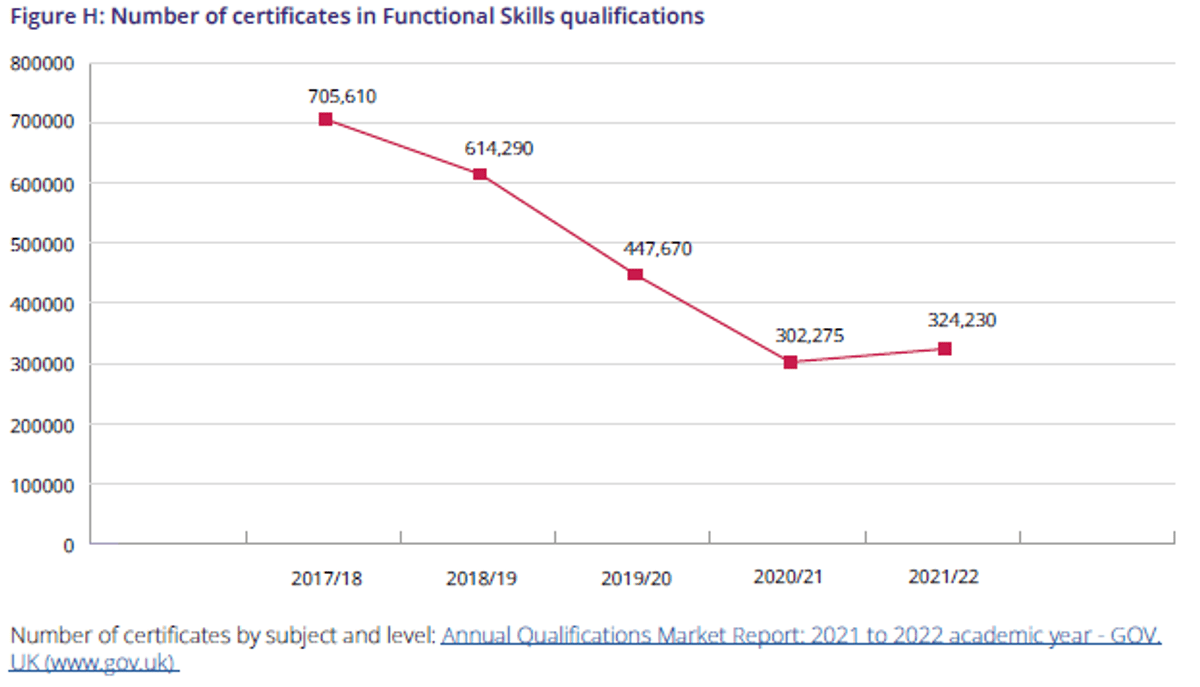 There has been declining use of Functional Skills Qualifications
Seeing Numeracy, Literacy and Digital Fluency assessments as driving tests
This is why AQA is exploring the use of new digital, on-demand assessments of core competences that all students can take.
They can be compared to driving tests.
Before gaining a full driving licence, learners need to acquire and demonstrate a range of core skills before they take a test on a date of their own choosing.
That's exactly what these assessments should do: evidence the skills and knowledge that make people literate, numerate and digitally fluent.
Initially, we will explore assessing numeracy, before looking at literacy and digital fluency.
These new assessment tools will sit alongside GCSEs, BTECs, FSQs, A-levels and other qualifications.
Since everyone needs to be literate and numerate it is vital these assessments are aimed at everyone.
Just because a student has a GCSE in maths, English or computer science, it does not automatically mean they are numerate, literate or digitally fluent.
Assessment can have a large impact on teaching.
Reliable and valid assessments provide important information about what students know and can do.
They identify how well students have grasped core skills and knowledge, and areas in which they struggle.
These new-style assessments would be focused on core knowledge and skills.
Everyone should find them useful, especially those who struggle to embed the fundamentals.
Creating new assessments for Numeracy, Literacy and Digital Fluency is not a straightforward process
There are, of course, practical considerations.
Growing numbers of students taking courses to improve their numeracy, literacy and digital fluency take a corresponding growth in expert teachers to deliver them.
Recruitment and retention in teaching is an issue, we know that.
These considerations are at the forefront of our minds and will continue to be so while we proceed with this work.
In 2024, we are convening an expert advisory panel on numeracy, literacy and digital fluency.
That panel will ensure we continue moving in the right direction and create the best assessment possible for these vital skills.
Read more on this subject:
Maths and Numeracy don't equal the same
Adaptive Testing: The future of assessment
What the future holds for skills
Read more by this author:
Test anxiety does not predict exam performance
Can continuous assessment break the link between social isolation and reduced academic success?
Are reading ages old hat?