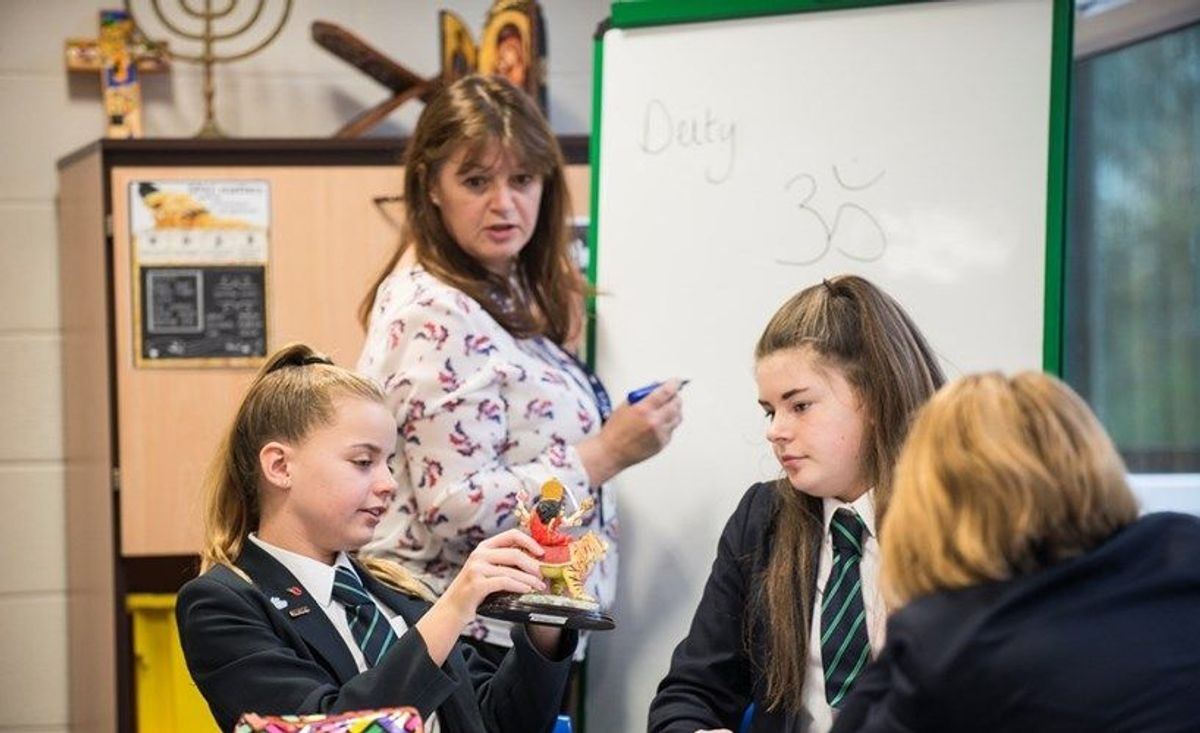 Religious Studies' themes crossover into many other subjects
Photo courtesy of Religious Education Council
Just how many students sit GCSE Religious Studies?
Back in 2002, just over 103,600 students sat GCSEs in Religious Studies.
Some 21 years on, the figure has more than doubled to 222,400 making it the eighth most popular GCSE course and the leading non-Ebacc subject.
During this time, the proportion of people identifying as having 'no religion' grew from 25.1% in the 2001 census to 37.2% in 2021.
These two sets of statistics seem to fly in the face of each other.
Why is it that Religious Studies is booming inside schools while wider society appears to be increasingly indifferent to religion?
What is Religious Studies' place in the school system?
Firstly, let's set out some facts about Religious Studies as it occupies a unique position in our education system.
By law, Religious Education - the DfE's cover-all term - must be taught in every state-funded school, but students are not mandated to sit an exam.
In academies and free schools, it is not a statutory obligation but still compulsory under contractual requirements linked to funding agreements.
Religious Education is also one of two subjects (along with Sex and Relationship Education) where parents have the right to withdraw their children from classes.
Like all GCSE courses it takes a recommended 120 hours to teach the syllabus, but DfE stats show less than half of students actually receive this. 
Religious Studies can also be delivered as a GCSE short course.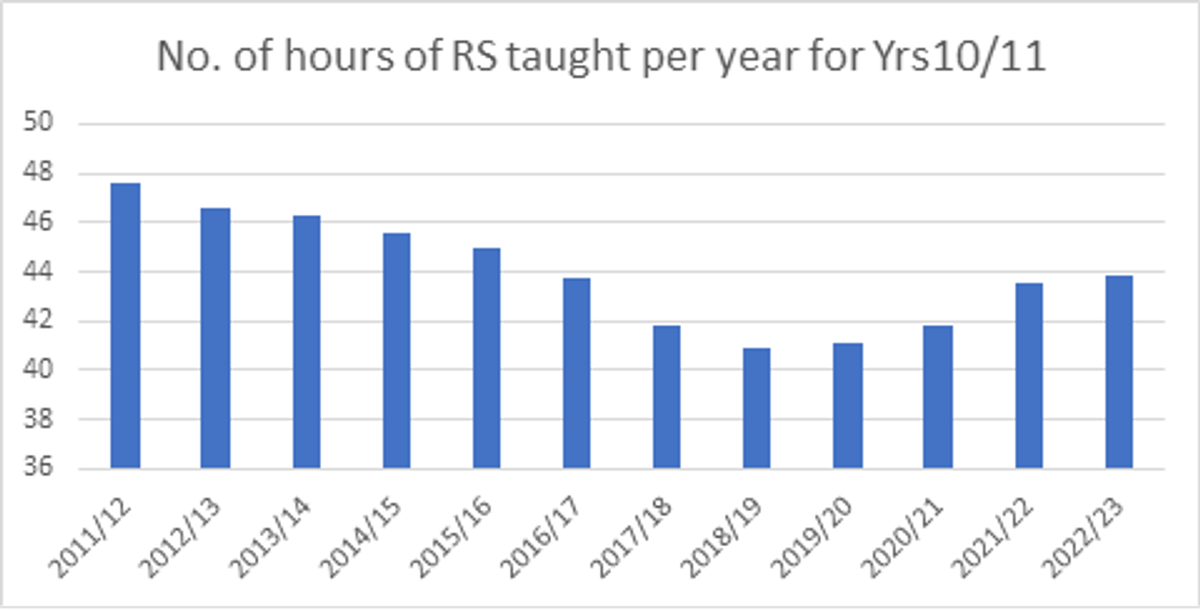 Source: DfE Workforce Data
What is the attraction of GCSE Religious Studies for students?
So, now on to the factors attracting students.
Students love a debate
From my experience, students enjoy the subject for a range of reasons.
Some are particularly engaged with the ethics sections within the course.
Unlike many other subjects, there is lots of room within the curriculum for them to discuss their personal opinions and express these views within their answers.
They can opine on contemporary issues such as the death penalty, terrorism or abortion.
These discussions help students inform themselves and each other about controversial topics, share cultural and religious beliefs, and hone debating and writing skills. 
Religious Studies informs students about themes in other subjects
This plays into a second factor – there is a lot of interdisciplinary learning.
Religious Studies could be seen as an umbrella since the course covers many other subjects such as history, philosophy, sociology and the arts.
Religion as a theme is a common feature within these subjects.
In history, think geopolitics or Henry VIII. For philosophy, there's metaphysics and sociologists study religion as an institution.
No conversation about the arts should avoid the Renaissance which was born out of religious turmoil.
Students looking at their GCSE choices may be noticing the subject crossover and the wider value in sitting Religious Studies.
Can events outside the school gates draw students to Religious Studies?
Those are some of the internal influences drawing students to the subject, but what of the external?
What I witnessed in the classroom is that students are aware of events outside the school gates and that they live in a multi-cultural and globalised society.
A growing number now defer their university education, and more than half will travel. Some will be keen to learn about the faiths and cultures they will encounter. Religious Studies is a vehicle for that learning.
Celebrities publicly showing their faith will be influential as well.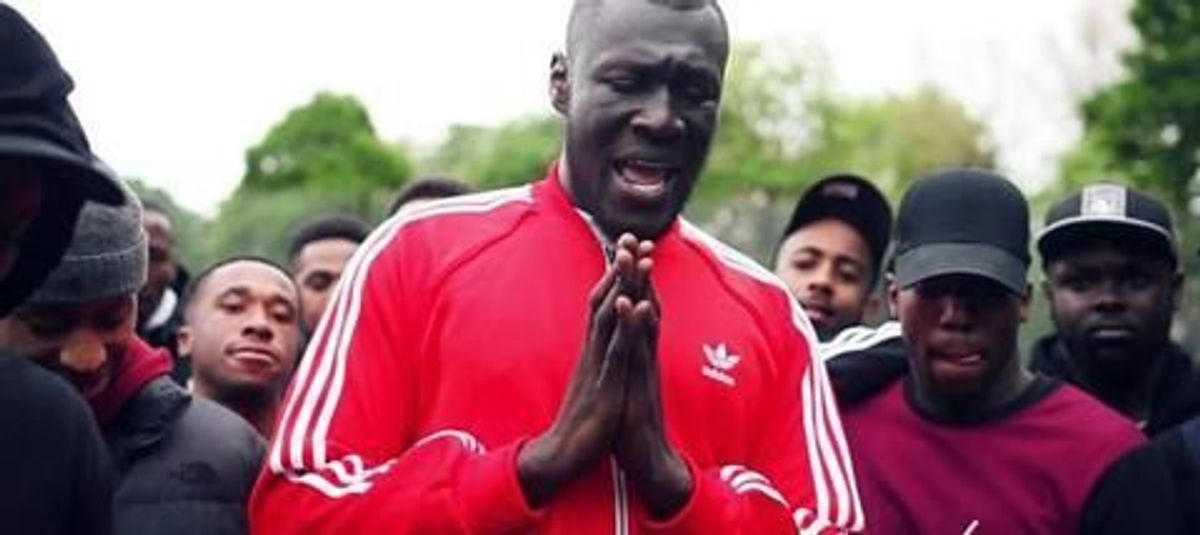 Stormzy has allowed cameras to film him at worship
South London rapper Stormzy wears his Christian faith on his sleeve. Footballer Paul Pogba famously posted selfies of his pilgrimage to Mecca, and Morocco's Nouhaila Benzina wore a hijab while playing in the recent Women's World Cup.
These popular representations of faith enthuse students to know more.
What does the future hold for GCSE Religious Studies?
Despite all the positives, there are factors that appear to be working against Religious Studies.
Entries to GCSE have declined from a peak in 2015 - although they have plateaued recently.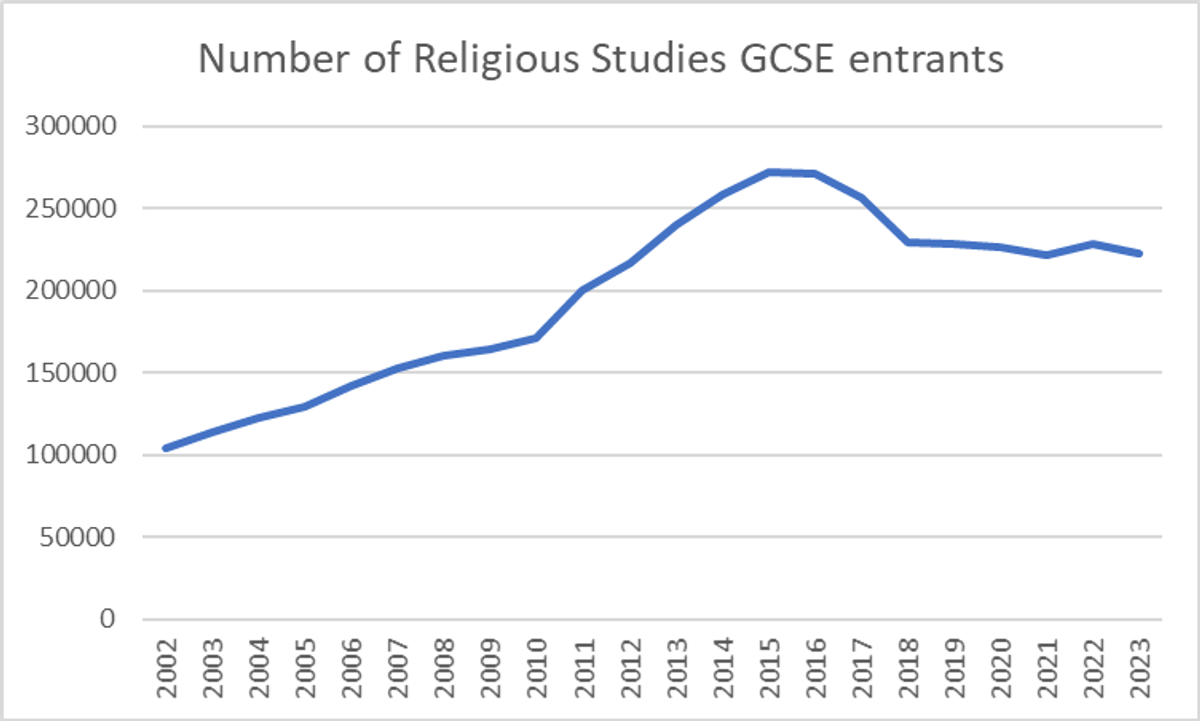 Source: JCQ data
Subject supporters also say it is undervalued because it is not an Ebacc subject, it is underfunded and suffers from a lack of specialist teachers.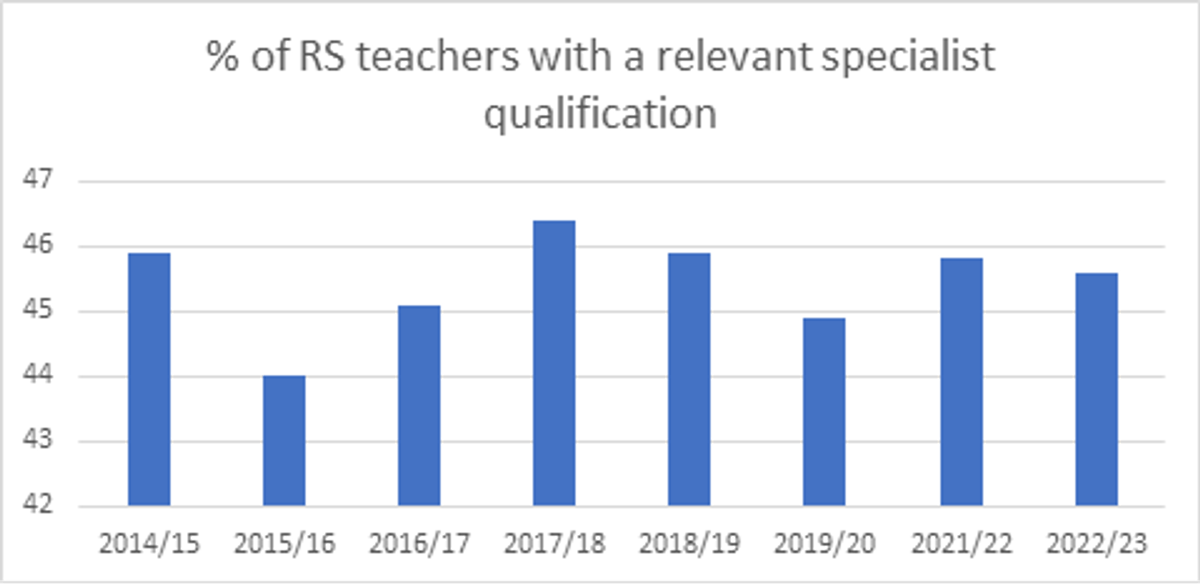 Source: DfE Workforce Data
*no data for 2020/21
The number of teachers in training to become Religious Studies specialists has plummeted in the last four years and unlike many other subjects, there is no bursary to entice new recruits to the profession.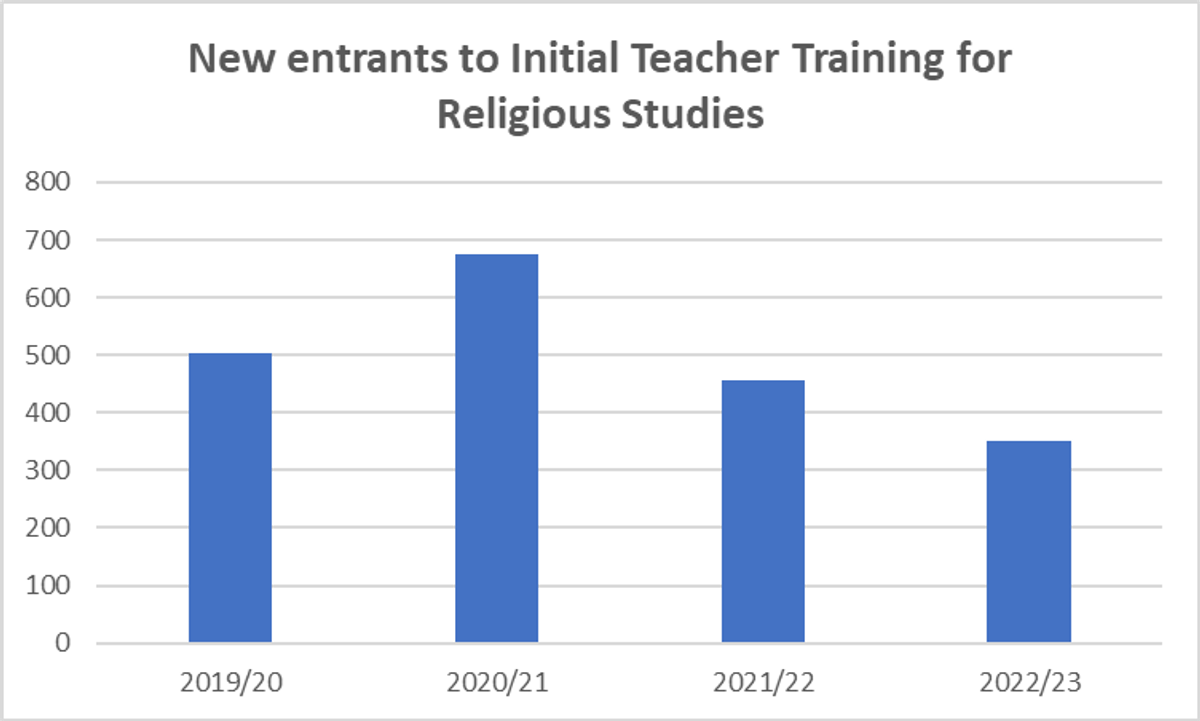 Source: DfE Workforce Data
Guard against complacency to maintain Religious Studies' popularity
In spite these difficulties Religious Studies is popular amongst students and parents because of its ability to promote broader learning, offer insight into our society and the wider world as well as promoting inclusivity – an invaluable asset for schools and individuals.
But this popularity does not mean it shouldn't be nurtured.
Without more support in terms of timetabled hours and greater support in teacher recruitment we may see this vital subject decline. 
Read more: Music and attainment: What do we know?
SEND arts barriers can be broken down
The decline of English Language A-Level